ActiveVoice partners take next step into advocacy actions and resource development
14/03/2017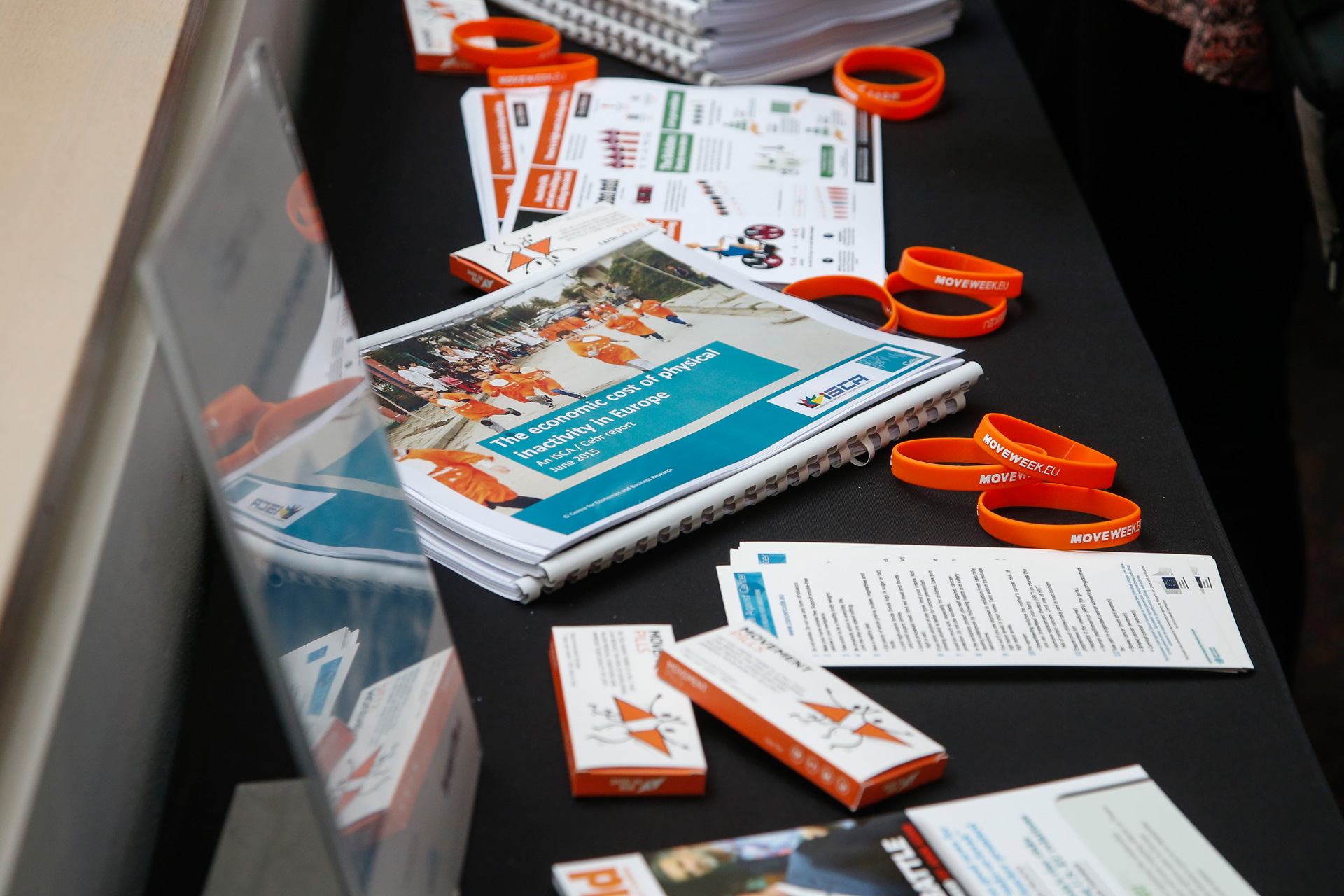 Throughout the Erasmus+ supported Active Voice project, our partners have been striving towards giving grassroots sport organisations a more active voice in physical activity policy. Their strategy has been not only to create new resources for these organisations, but to test their own advocacy initiatives at a local and national level.
The project's five national partners (BG Be Active, Greenways, UFOLEP, UISP and V4Sport) held ActiveVoice meetings with local stakeholders and these included training for staff and alliance building. The project's European partners' took on a role as mentors, giving guidance to the national partners in getting started with their training and advocacy efforts.
All partners continued developing the ActiveVoice advocacy tools and one of them will be an online training resource. The project's EU partners (ECF, EPODE, EUPEA, Healthy Stadia and IASLIM) will contribute to the training content with their expertise and experiences on specific topics. The training resource and materials will be online in 2018, after being tested by the national partners.
Key events included a Social Impact Measurement workshop delivered by InFocus in connection to the MOVE Congress 2017, and ISCA was also invited to lead a workshop at the HEPA Focal points meeting in Zagreb on 13-14 November, connected to the HEPA Conference. This was valuable opportunity for ISCA and the ActiveVoice partners to present and discuss cross-sector advocacy for the implementation of the EU Physical Activity (PA) Guidelines.
Reflections from our national partners
"I'm confident that we can learn a lot through this project on how to optimise our tools for the cultural revolution we need to promote physical activity in Italy." Raffaella Chiodo Karpinsky, UISP, Italy
"Raising awareness and persuading are the first steps of the change we want to achieve and the ActiveVoice project has provided us with valuable support in that regard." Bilyana Mileva, BG Be Active, Bulgaria
ACTIVEVOICE PARTNERS
International partners:
ISCA (project lead), EPODE International Network (EIN), European Cyclists' Federation (ECF), European Healthy Stadia Network, European Physical Education Association (EUPEA) and International Association of Sport and Leisure Infrastructure Management (IASLIM)
National partners:
International Association of Sport and Leisure Infrastructure (Slovenia), UFOLEP (France), V4Sport (Poland), BG Be Active (Bulgaria), UISP (Italy) and Greenways SCE (Greece).